Planning to study in Australia? Excellent choice! It's always a good idea to prepare ahead of time, especially when it comes to finding an ideal place to stay. It might be your first time living overseas (or even going overseas!), so the best place to start is with safe and comfortable student accommodation. If you're new to looking for university student housing, don't worry — we're here to help. Here are a few core factors to consider when finding a student apartment that is perfect for you!
1. Location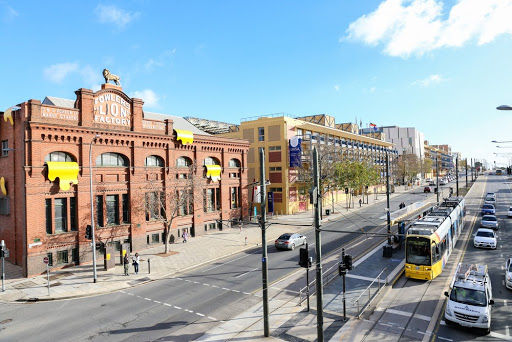 The last thing you'd want is to have to spend hours travelling to class each day. Sure, housing further out in the suburbs might be more affordable, but in the long run, living closer to your university will provide unbeatable convenience and save your precious time. Walking home for a nap in between lectures, anyone?
You'll also want to factor in the apartment's proximity to supermarkets, eateries, places to chill on weekends and, perhaps most importantly — bubble tea shops to get your boba fix!
2. Your Budget
It helps if you have a budget range in mind to narrow down your search results. Here in Australia, rental prices are commonly listed as the amount per week, not per month, so take note not to misinterpret figures.
If you're working with a smaller budget, you can consider finding a roommate to split the costs of a twin room or a shared apartment. On the other hand, if you can afford to invest in your student housing, you can go for more spacious options like a Studio Deluxe to enjoy more privacy and space.
3. Room Furnishings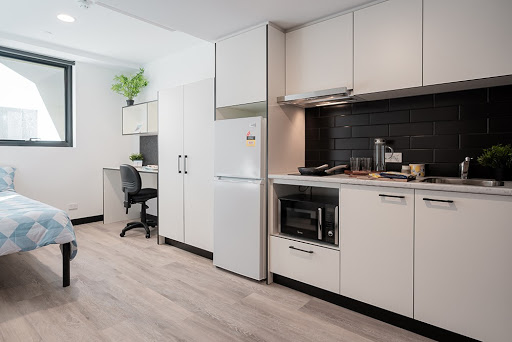 If you have to buy furniture and appliances for your home in Australia, you might end up going over budget. After all, you're only going to be using these items for a few years. Your best bet is to look for student apartments that are fully furnished with everything you need. We're talking about a comfy bed, study table and chair, ample storage, as well as a fridge, microwave, and toilet.
While it would be nice to view the place in person before deciding, you might need to secure accommodation even before flying over to Australia. In that case, you could see if there are any videos or virtual room tours to get a better idea of what you'll be getting.
 4. Utilities & Internet Connectivity
Costs such as utilities (electricity, water and gas) and internet subscription plans can rack up over time. As a student with a tighter budget, these may be tough to manage, not to mention dealing with the hassle of monthly bill payments. Look out for student accommodations that include free utilities and high-speed Wi-Fi in their rent to save money!
5. Lease Agreement
Your lease agreement is a legally binding contract, so it is important to read carefully and understand all of its terms before signing. Here are a few key things to double-check:
Term of the tenancy (fixed or flexible lease terms)
Rent amount, including payment methods and due dates
Bond and other fees (utilities, internet etc.)
Tenant & landlord's responsibilities for repairs and maintenance
6. Amenities & Facilities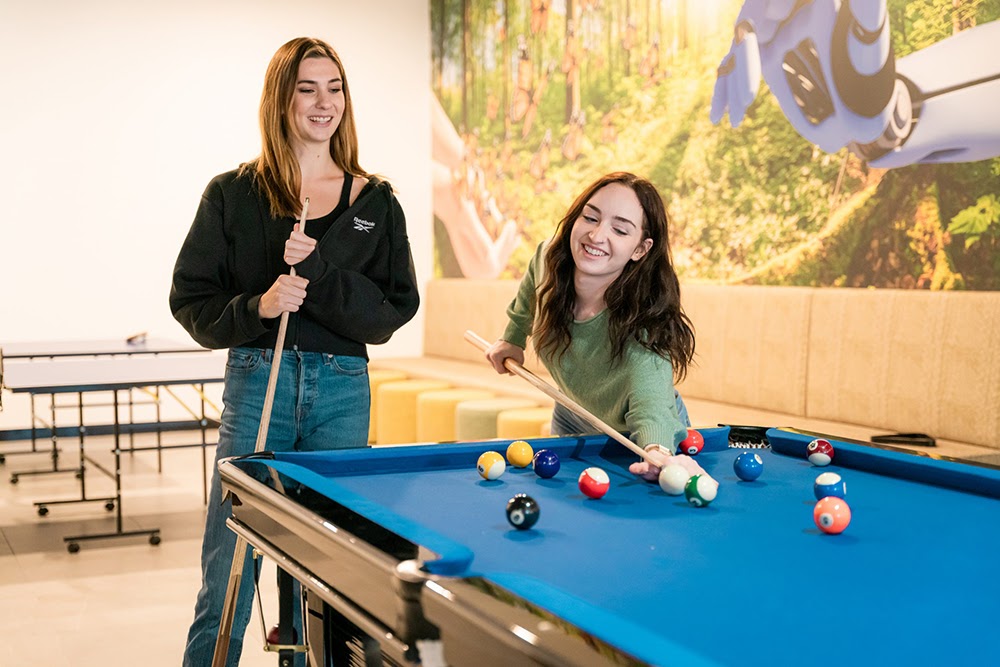 A student accommodation that goes above and beyond in the realm of amenities can make your student life in Australia more comfortable than ever. For instance, apart from the basics like laundry or a communal kitchen, Y Suites on Waymouth in Adelaide offers a whole host of facilities such as an indoor study hub, 24/7 gym, games area, BBQ pits, cinema rooms, and a community garden — just to name a few!
7. Community Activities
As you're living independently in a new country, making new friends is probably one of the top things on your mind. Your university isn't the only place where you'll find social activities — you can also meet new people who live in the same building as you. At Y Suites, you'll gain access to career and networking programs, group fitness sessions and tons of other fun community events!
Discover Your New Home Away From Home
On the hunt for university accommodation in Adelaide or Melbourne? Add Y Suites to your shortlist today! With fully furnished apartments, all-inclusive rent and great locations, you can bet we want nothing more than to make your student life as suite as can be. Visit our website or contact us to find out more.